Please note the following warnings!
Warranty is void with non-compliance!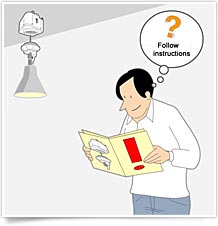 Read the manual carefully before installing!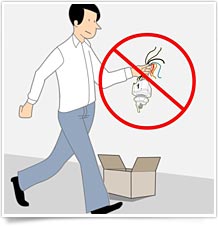 DO NOT carry the lift by the cables!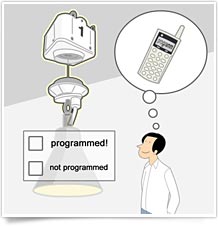 CAUTION – this lift has been programmed/not programmed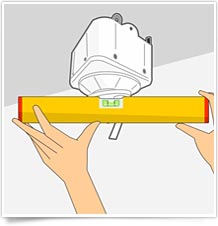 The lift must be installed true and level!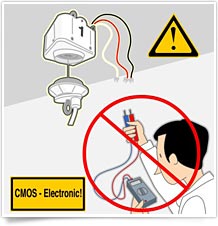 DO NOT apply any external voltage to the signal control wires!
DO NOT operate the lift without the minimum weight or the lift will fail!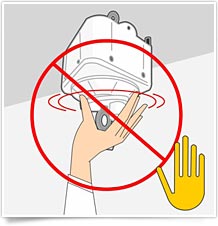 DO NOT twist the lowering ring when attaching the luminaire to the lift. Risk of short circuit or severe damage will result!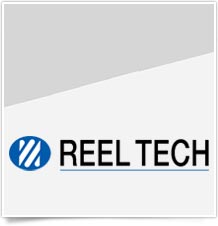 If any doubt please contact your local REEL TECH agent or partner!
Installation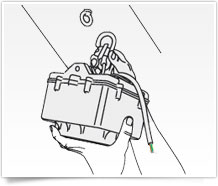 Attach lifter with a hook by a shackle.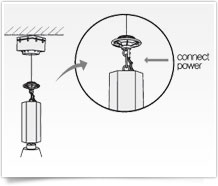 Using the supplied shackle, secure the light bracket to the lifter and connect to the electrical supply.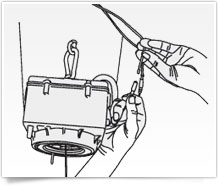 Connect the lifter to the turned off main power supply.
RCU: Power on. Enter lift number (for example,1), and press the DOWN button to descend.
N.B. The lift must be fixed with suitable fixings (not supplied) to a mechanically safe and sound surface capable of withstanding the combined load of the luminaire and the lift. If in doubt consult a professional structural engineer.
Wir verwenden Cookies für Benutzerfreundlichkeit, Statistik und Einstellungen.
Wenn Sie hier bleiben, nehmen wir an, dass Sie mit der Verwendung von Cookies einverstanden sind.
Weitere Informationen: Privacy Policy
OK