Certificates

PDF, 146kB

ISO14001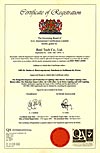 ISO9001
REEL TECH Lighting-Lifts are maintenance free; there are no user serviceable parts. Product and quality is tested in accordance with TÜV-Austria and certificated by TÜV SÜD.
REEL TECH Lighting-Lifts comply with the relevant standards and building codes of practice which require two independent fixing points for suspended electrical equipment over 5kg mass in public buildings, stage and theatre.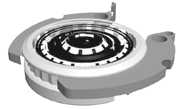 Safety locking devices provide additional security when the lift is at rest. Special safety locking jaws engage to take the load off the suspension cables. The jaws remain locked even in the event of power failure and only disengage when the lift is operated.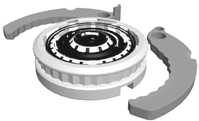 During operation the lowering ring first raises approximately 3 mm allowing the safety jaws to disengage and the lift to lower. When raising the reverse is true, the lowering ring raises beyond 3mm, the safety jaws engage and the lift settles down to its rest position.
DO NOT OPERATE THE LIFTS WITH PEOPLE STANDING OR PASSING BELOW. MAINTAIN A MINIMUM 6 METRE DIAMETER SAFETY ZONE AT ALL TIMES WHEN OPERATING A LIFT.
The lowering distance can be set and programmed to a safe and comfortable level via the RCU. The distance can be adjusted or changed at any time during the life of the lift.
The lowering safety cut-out activates to protect against damage if the lift lowers too far or the suspension cables become slack.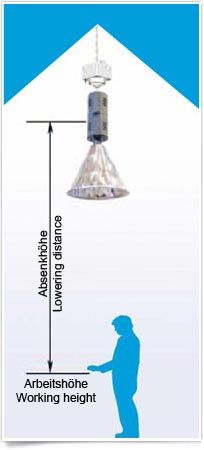 Wir verwenden Cookies für Benutzerfreundlichkeit, Statistik und Einstellungen.
Wenn Sie hier bleiben, nehmen wir an, dass Sie mit der Verwendung von Cookies einverstanden sind.
Weitere Informationen: Privacy Policy
OK